Nine in ten Ontarians say growing the Greenbelt is important to protect water, farmland, and natural habitats from sprawl. The region must accommodate an estimated 4 million more residents by 2041 without increasing pressure on vulnerable water supplies that rural communities rely on. Creating a bigger Greenbelt will ensure growth pressures, drought and climate change do not endanger vulnerable water supplies.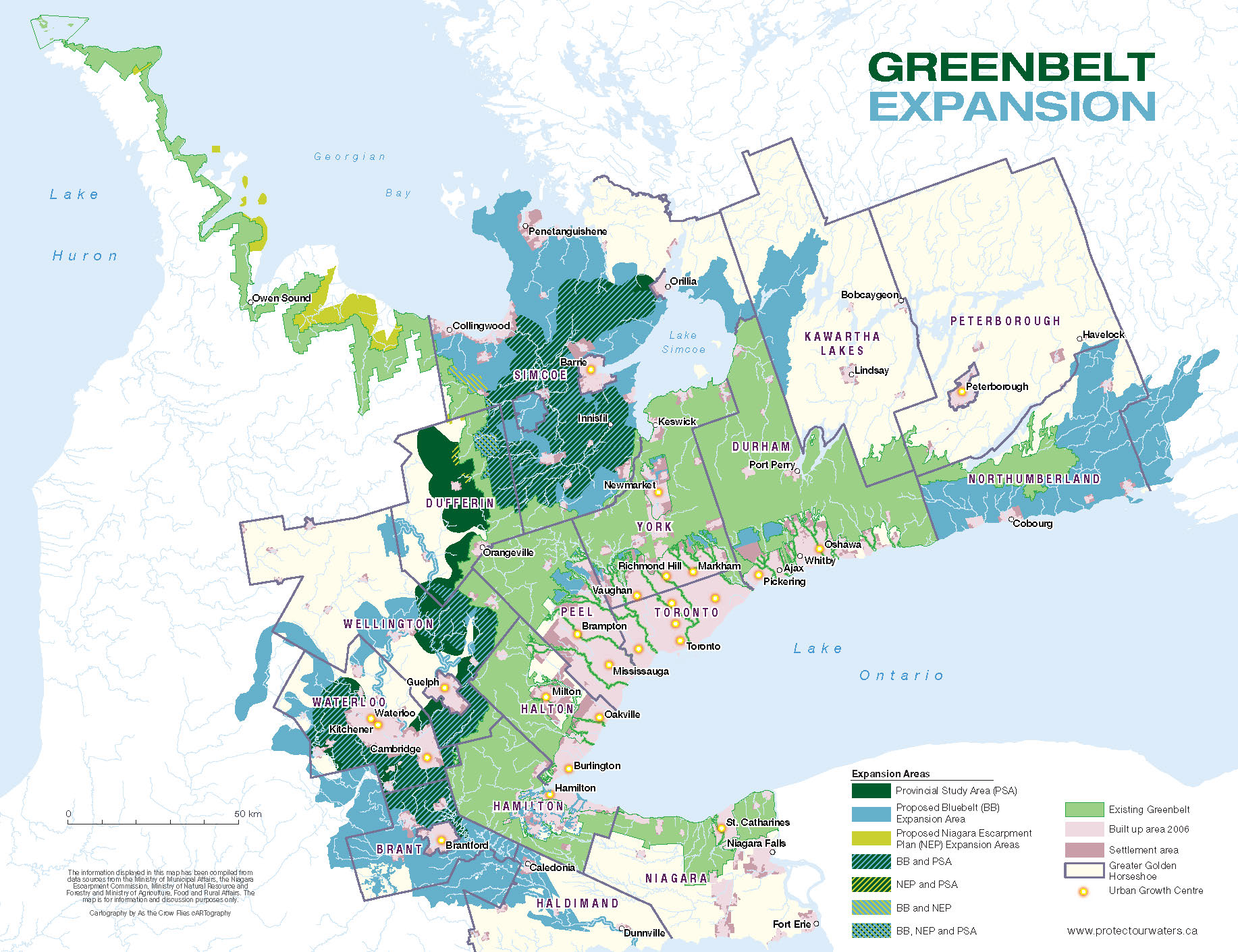 Click here to see a larger version of the map.
The map shows proposed expansion areas that:
provide drinking water to 1.25 million people, and growing, are critical to the agricultural sector and support biodiversity in the region;
align with existing criteria developed by the province to grow the Greenbelt;
respond to growth pressures on important sensitive environmental lands and the continuation of sprawl in select regions; and
are located outside of current urban boundaries needed to accommodate growth to 2041, and beyond.

Sign up if you support strengthening and growing the Greenbelt.